There are thousands of talented people that sell their handcrafted items everyday on Etsy.  I can spend hours looking at page after page.  But…It is an especially SWEET treat when I come upon a talented seamstress &  designer, that is using my fabric to make ADORABLE purses & accessories.  It is such a joy to discover these handmade treasures!  I found the sweetest little shop that I am THRILLED to introduce you to.  I would love to introduce you my first official Etsy Spotlight:
The Pokey Rose 
I spent a little bit of time conversing back and forth through email with The Pokey Rose.  What I discovered was an amazingly talented, busy lady who fits sewing, creativity, and beauty into every spare moment, nook, and cranny of her life!  Please spend the next few minutes getting to know her.  
1. Tell us some of your favorite websites/blogs.
Hmmm, well of course, Etsy is at the top of the list. I could look around at other people's creations all day! I love the artistry present and the attention to detail.  But besides Etsy, I enjoy reading The Lettered Cottage, Miss Mustard Seed, and Kelli Hampton's blog the most. 

2. Where do you get your inspiration? 
Oh my goodness! Originally just from me making myself a purse and wallet set. I love these designs and was not content to just sew up one for myself (or two or three), I needed a good reason to play with all the lovely fabrics out there and make them into these items. But now I get inspiration from browsing fabrics online and in local fabric stores. They are all so yummy and I just want to make purses and wallets and things out of so many fabrics! But truly, if I am lacking in inspiration I only need to look through some fabrics in my favorites or in an Etsy shop and stuff just jumps out at me! Then I have to order them and make them into the things you see in my shop. 

3. Are you the creator of the patterns for the items sold in your Etsy shop? If not, where do the patterns originate?
To this I can happily say, "Yes!" There was a time in my life when I absolutely marveled at anyone who could make a pattern for anything! I felt so tied down to patterns. But all the things in my shop were designed by me! (The secret is that most everything is just a series of different sized rectangles sewn in just the right way.) I finally said to myself, "I can do this!" and went for it. The wallets were definitely the trickiest to get correct, but now they are my favorite pattern to sew.

4. What is a typical day like in the life of an Etsy shop owner?
Oh gosh, let's see. First thing is to put the orders from the previous day (if I had any) in the mailbox. I check my shop stats to see how many views I've gotten already and what people are looking at. Midmorning is when I do my first series of item renewals. Then I get to my sewing. I like to cut out in the evening (because it is not fun!) and sew during the day, when the sunlight is up making me happy. That is the best! Usually I can finish two items in a day, more if they are smaller. A lot of it depends on how much prep I did the night before. Sewing up these things is probably less than half the work. Most of it is cutting them out (and I'm a freak about not wasting any fabric, so sometimes pattern pieces get moved around a lot before they are cut) and ironing on the interfacings and installing the snaps. I try to keep my sewing space organized, so I always put things away when I am done so I don't go crazy!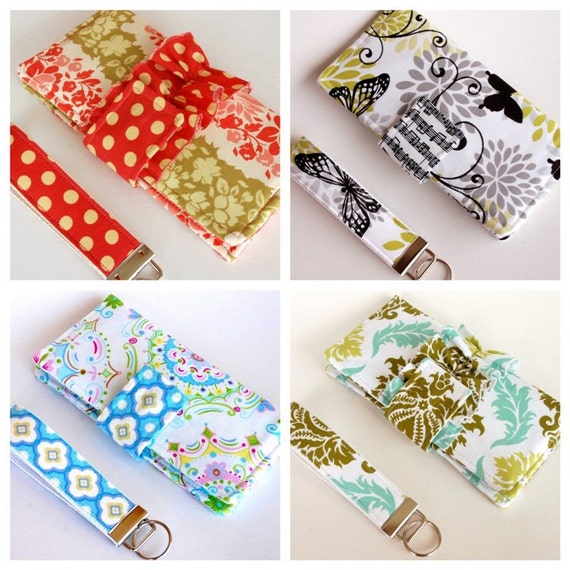 Anyway, I check my shop stats a lot. Every 10 minutes to every hour. I am also checking to see if I have gotten any new convos (messages) from anyone wanting something custom or having a question. I really like to be prompt when answering these, so I check often! When a sale comes in (Yay), I always send a convo letting the buyer know that I received their order and that I will ship the next morning. A lot of people are surprised by the quick and personal response. And I make new friends that way, too!
The afternoon is photo-taking time, if I have any new items. The light is best at this time on my porch. I get good light there and some shadows, which I've learned makes the pictures look more interesting. Then back inside the house to edit photos and list the new items. I usually renew more items in the afternoon and then again in the evening.
Last thing for the day is to get out my packaging supplies and wrap everything up pretty, weigh it, and put on postage. Then a nice stack of packages is waiting for me in the morning! 
5. How long have you been sewing? How long have you had your Etsy shop?
I grew up with sewing all around me, so I feel like I've done it forever, but the time that I really became addicted to the machine was when I was 13. I was stuck at home that summer with my brothers off playing ball, and my love for fashion was developing. We had some fabrics and patterns in the house, so I got stuff out and started cutting. I made several pieces that I wore the following school year, and the rest is history, as they say. I have sewn everything, from dorm room bedding and curtains to stuffed dolls, instrument carrying cases, backpacks, baby bibs, bridesmaids' dresses, quilts, pincushions, and shower curtains. I also love home décor (as well as fashion and accessories), so my sewing skills have come in very handy!
My Etsy shop is a little over one year old. I began last March selling diaper bags. If you look all the way to the end of my sold items you can see all the different things I have sewn. When I first listed my wallets I quickly saw that they got the most views and hearts and search words, so I went in that direction. They are definitely my most successful item.
6. What are some of your favorite things to do besides create darling purses & bags?
Hmmm, I like to be outside. One day I'm going to figure out how to sew outside without everything blowing away! I have a wonderful new porch swing in an A-frame that I like to sit in and enjoy sunsets. I do a little gardening, but just flowers. I don't have any patience for vegetables! I like to do all sorts of other crafty things, like make greeting cards, paper garlands, paint, put glitter on things, and a little knitting and crochet. I also like to read, but I don't get much time to do that!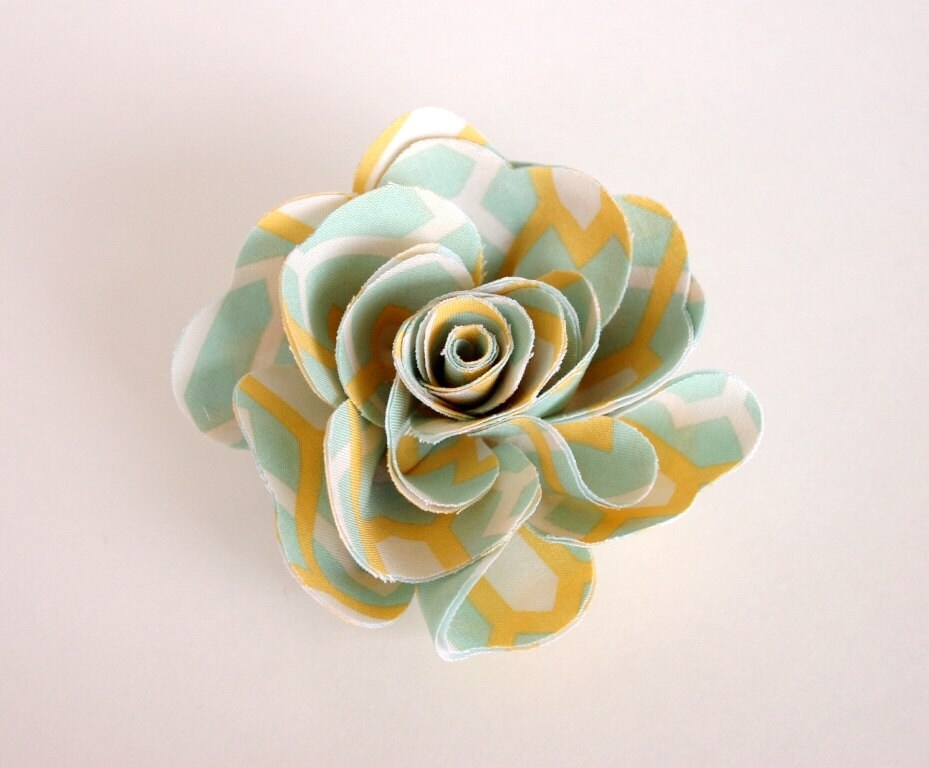 7. Do you have a favorite item?
Definitely my double ruffle wallets, like this one: Definitely my double ruffle wallets, like this one: www.etsy.com/listing/98863591/sassy-ruffle-wallet-smart-phone-clutch I make my own personal wallets in the double ruffle style and I love when I carry just them with the wristlet strap as a clutch. They have started many conversations!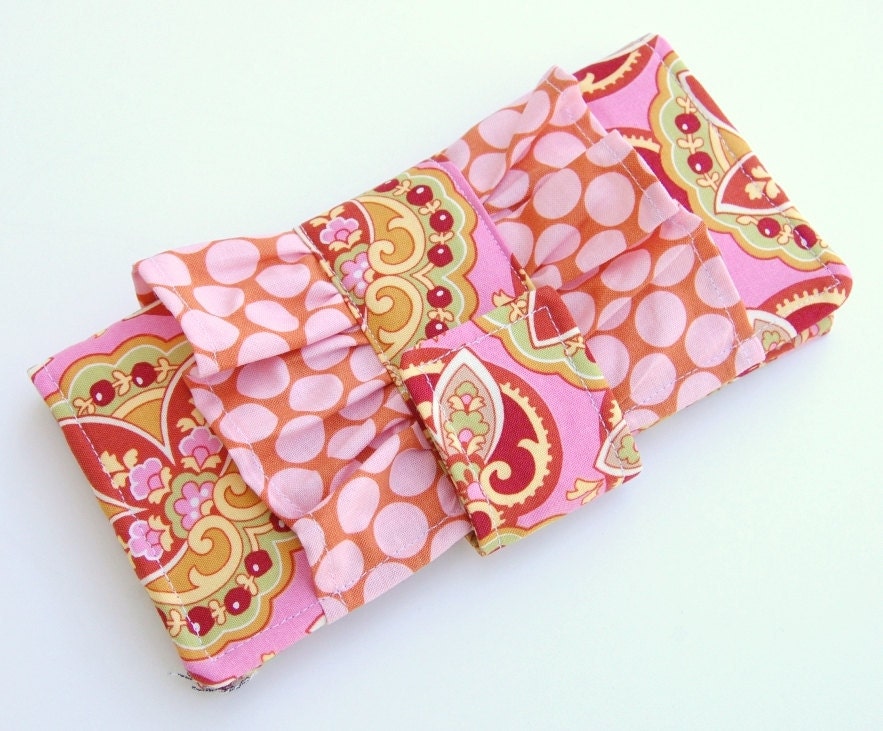 8. What is your favorite Etsy purchase that you've bought for yourself?
Probably this necklace: www.etsy.com/listing/94801302/pom-pom-necklace-chiffon-flower-fabric It is so sweet and fun and I love the dangles!
But I just got these two boxes, too. www.etsy.com/listing/78656282/geometric-art-pencil-box www.etsy.com/listing/75714880/colorful-quilt-pencil-box One was on the Front Page and it was a total impulse buy, but they are so pretty! I have them sitting on my desk empty. I don't even know what to put in them!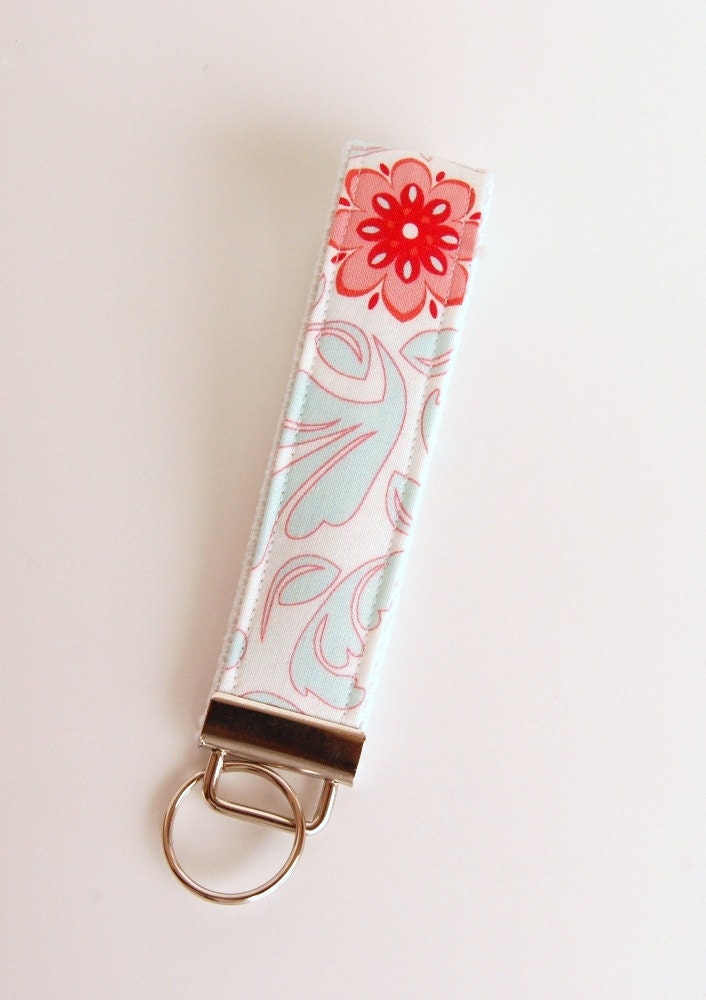 Here is my recent purchase from her shop!  I love these!!
It has been such a pleasure getting to know the Pokey Rose!  Stop by and say hi from Emily!  She is currently having a Mother's Day sale, what a great opportunity to pick up one of these darling accessories!  Check out how adorable her packaging is, perfect for those gifts for someone special in your life!  
 You can pick up one of The Pokey Rose's wallets with my Verona fabric HERE!
Thank you Pokey Rose!
Be Inspired!
Emily!